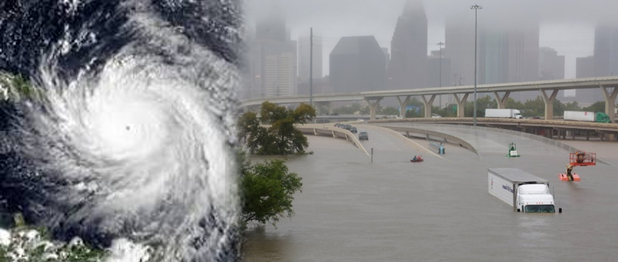 01 Nov

Hurricane Healing

Living in Florida we are no strangers to dealing with the effects of hurricanes—they are a risk of living in coastal areas. Having been over a decade since we experienced a storm that caused significant damage, the active 2017 season, where landfall and destruction was imminent, shocked many. Barring evacuation, with every approaching storm a standard protocol emerges: fill your gas tank, stock up on supplies, batten down the hatches—then wait, and hope the power stays on while the storm rages and then moves past.

The recent hurricane disasters that hit Florida, Texas and Puerto Rico brought the preparedness protocol to the forefront. Unpredictably, however, there was more than average rainfall, resulting in devastating flooding that hasn't been seen in more than 100 years. The damage wrought by the 2017 storms will take years to restore (electricity is still unavailable in parts of Puerto Rico). Even with today's building construction, engineering, and urban planning knowledge, cities still couldn't match mother nature. Intense hurricanes like the ones we've seen this year clearly show how frail and outdated our infrastructure is. Areas of Puerto Rico, which bore the brunt of Category 5 Hurricane Maria, were completely destroyed. The Atlantic hurricane season officially ends on Nov. 30; so far, U.S. hurricanes have generated an estimated $200+ billion in damages this season—which has become one the costliest on record.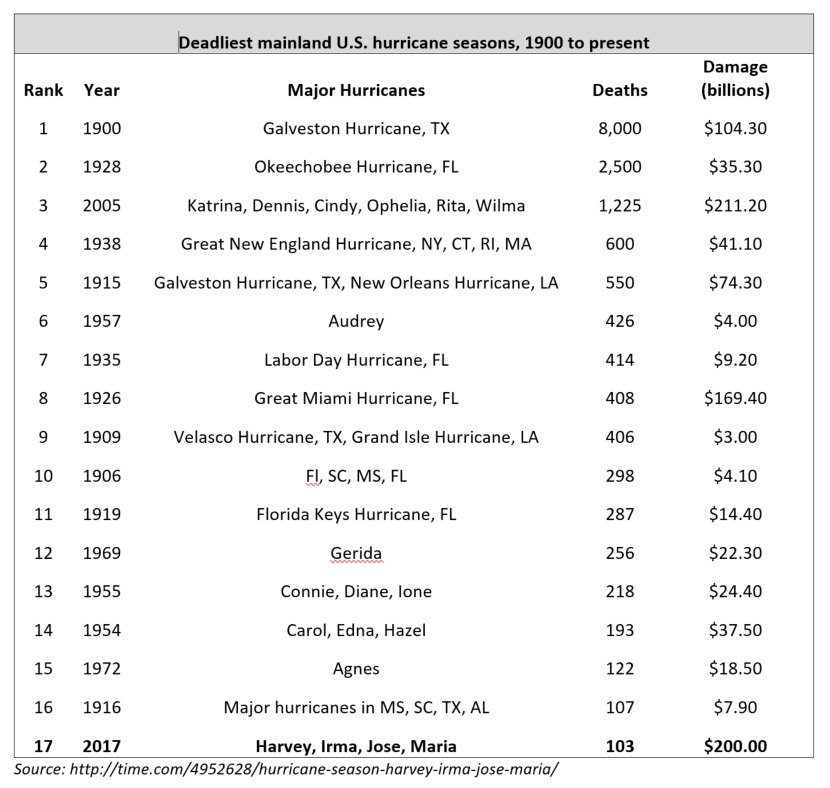 In addition to financial devastation, the storms inflicted emotional tolls as well: as of October 10, 2017, 75 deaths in Florida were reported from Hurricane Irma. The reminder of what was lost will last a lifetime. We believe some of the financial and emotional destruction could have been avoided. U.S. infrastructure was graded a D+ by the American Society for Civil Engineering Infrastructure Report Card in 2017. The estimated cost to repair our deteriorating infrastructure could reach $210 billion by 2020, and $520 billion in 2040. At Maclendon, we have always supported investing in infrastructure; our position stems from the very basic truth of just how desperately improvements are needed nationwide. Repairing our infrastructure will have many benefits for our economy, the environment, and society as a whole. A recent report by the BlueGreen Alliance stated an investment in infrastructure can also create well-paying jobs, lower pollution, and subsequently increase public health. Infrastructure projects increase growth in the short term by increasing demand, and can also support long-term growth by increasing an economy's potential output. As a nation, we are a long way from any kind of finish line, but the time for action is now, one step at a time.
Fortunately, the change in administration may be the first step in the right direction. President Trump pledged that infrastructure revitalization would be a foundation of his presidency. "Crumbling infrastructure will be replaced with new roads, bridges, tunnels, airports and railways gleaming across our beautiful land," the President said during a speech to a joint session of Congress in February, adding that "millions" of jobs would be created from the proposal. The amount of spending is expected to top $1 trillion. Supporting the desire for improved infrastructure, the Trump administration signed an executive order to eliminate some, and streamline other, permitting regulations to accelerate the approval process for infrastructure projects. Typically, it would take an average of seven years for project approval; now, the administration is trying to change that process to around two years. This is only one simple example of how policy change can set the stage for further progress.
Unfortunately, the administration has yet to lay out a detailed plan, and is not expected to until sometime in 2018. Infrastructure has recently taken a back seat as tax reform has been given a higher priority. The proposed tax plan released by Republicans could also make it difficult to raise capital for infrastructure developments by removing the tax-advantaged status of private activity bonds used to attract private investment for projects that have some public benefit. As you can see, the legislature and regulatory landscape needs to be conducive to supporting private investment in infrastructure for it to have a meaningful long-term impact. Public funding will only get us so far. Internally, we believe the low hanging fruit, with the most immediate impact, is an investment in cellphone and internet access for a start. Hurricane Irma disrupted nearly 50% of all cell sites in southwest Florida and left millions of users throughout the state without service. Where Hurricane Harvey made landfall, more than 75% of all cell sites were knocked out and nearly 300,000 Texans lacked internet service in the storm's aftermath. Cell phone and internet access have become necessities, and are even considered lifelines, during hurricanes and other natural disaster emergencies. Emergency responders can use cell signals to locate an injured or debilitated individual and potentially administer lifesaving services.
We hope this is an important lesson for policymakers, developers and the public to push for better and more improved infrastructure so desperately needed across our nation. The hopeful silver lining from the hurricanes' devastation should force us all to stop and reevaluate the state of our infrastructure. Now is the time for policymakers to encourage a discussion about our infrastructure needs. When they strike, hurricanes—or other natural threats—indiscriminately test all aspects of our infrastructure; this fact alone should elevate the improvement and optimization of our national infrastructure to critical priority. Officials should take this time to make the hard, but necessary, decisions that will help deliver new and updated structures and systems that will improve society and potentially save lives.